Reverse Advent Calendar Week 2 and Week 3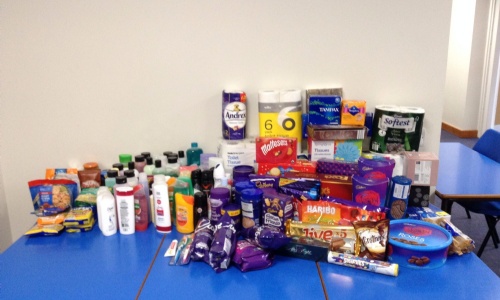 Thank you for all of you kind donations this week.
A big thank you to all of you at Holy Name for your kind donations of: shampoo, conditioner, deodorant, toilet paper, tissues, hot chocolate and boxes of chocolates.
As we enter the final week of Advent in school, our thoughts turn to Jesus, as we await his arrival. The theme for week 3 of our reverse Advent calendar is baby items.
We would gratefully receive baby items such as: baby food in jars or pouches, nappies, nappy bags, wipes, baby bath and baby lotion.
Please send these Items with your child to their own classroom. A collection for all of these items has been arranged by Miss Edmunds for Friday morning (20.12.19).
Thank you in advance!
Miss Edmunds