Reverse Advent Calendar Week One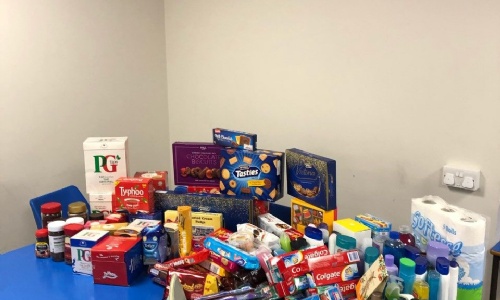 A BIG THANK YOU to all of you who have donated to this weeks reverse Advent Calendar.
Thank you for all of your kind and thoughtful donations of shower gel, bubble bath, soap, toothpaste, toothbrushes, boxes of biscuits, tea and coffee. I know that they will be gratefully received by Great Barr Food Bank.
Next week we would like Advent donations of: Shampoo, conditioner, toilet paper, deodorant, hot chocolate, boxes of tissues and boxes of chocolates.
Thank you!!!!
Miss Edmunds and all of the Spiritual Council