British Values: Tolerance and Diversity Day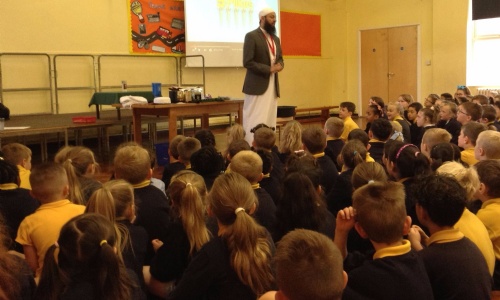 Tolerance and Diversity day...
Today we welcomed a guest speaker- Imran to share some information about his faith. Imran led a very exciting and interesting assembly about the five pillars of Islam. We got to see lots of artefacts and symbols of the Islamic faith.
Each class also attended a workshop led by Imran on one of the following themes:
Islamic Artefacts and the five pillars of Islam
Islamic Prayer
Islamic Pilgrimage
Please talk to your child about the workshop that they attended!