Vocations Day!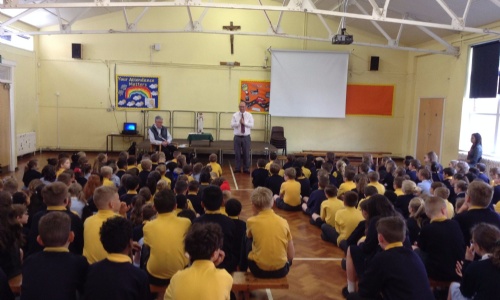 Today we had a great Vocations day. Thank you to Brother Andrew who led assembly this morning and this afternoon.
The children had a wonderful day using their artistic talents to explore two very important scriptures from the Bible: ' The calling of Samuel' and 'The good shepherd'. The children spent the day listening to these scriptures and creating some thoughtful pieces of artwork. We now know that a Vocation is a calling from God.
Please ask your child about their day.