Online Safety Workshop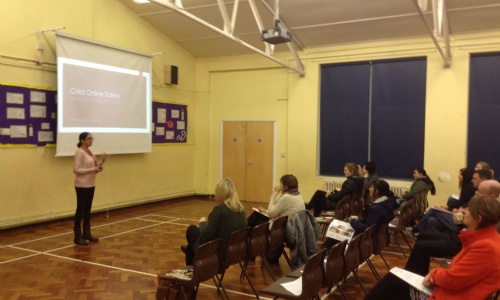 Thank you to all those who were able to attend on Wednesday evening - I hope you found it informative.
If you were unable to make it, here are some tips on how to keep your children safe:
Limit and restrict the amount of time children are spending on their devices.
Talk to your child about the social media apps or websites they are using and check them out.
Take away their devices when they are alone for long periods of time, such as night time.
Ensure your child seeks permission from you before downloading apps.
Monitor their use at least twice a week by checking the history.
If your child is using a social media account (the legal age restriction is 13 or above for most) then ensure that it is set to private and that you regularly check it. If you notice any issues with the sites, report it to the website.
If you would like further advice, please email: prevent_inbox@sandwell.gov.uk