May- The Month of the Rosary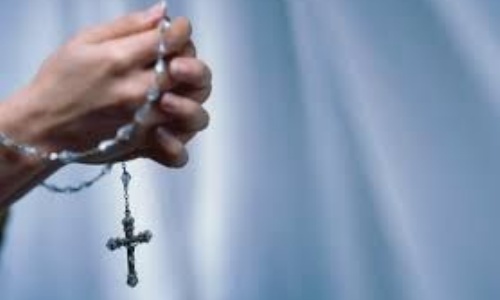 May- The Month of the Rosary
As you all will know, May is one of the special months in the year where we focus our minds, hearts and prayers on our Mother Mary. During the month of May we aim to pray the rosary each day. Each day has a link to the mysteries of the rosary.
| | |
| --- | --- |
| Days of the Week | Mysteries of the Rosary |
| Monday & Saturday | The Five Joyful Mysteries |
| Tuesday & Friday | The Five sorrowful Mysteries |
| Wednesday and Sunday | The Five Glorious Mysteries |
| Thursday | The Mysteries of Light (Luminous) |
Today your child will have come home with a rosary and a rosary card this is theirs to keep! We would like as many of you as possible to say the rosary during the month of May. Please send any photographs of you praying the rosary in to Miss Edmunds via the school office email!